Vista Urology Contributes to Medical Journal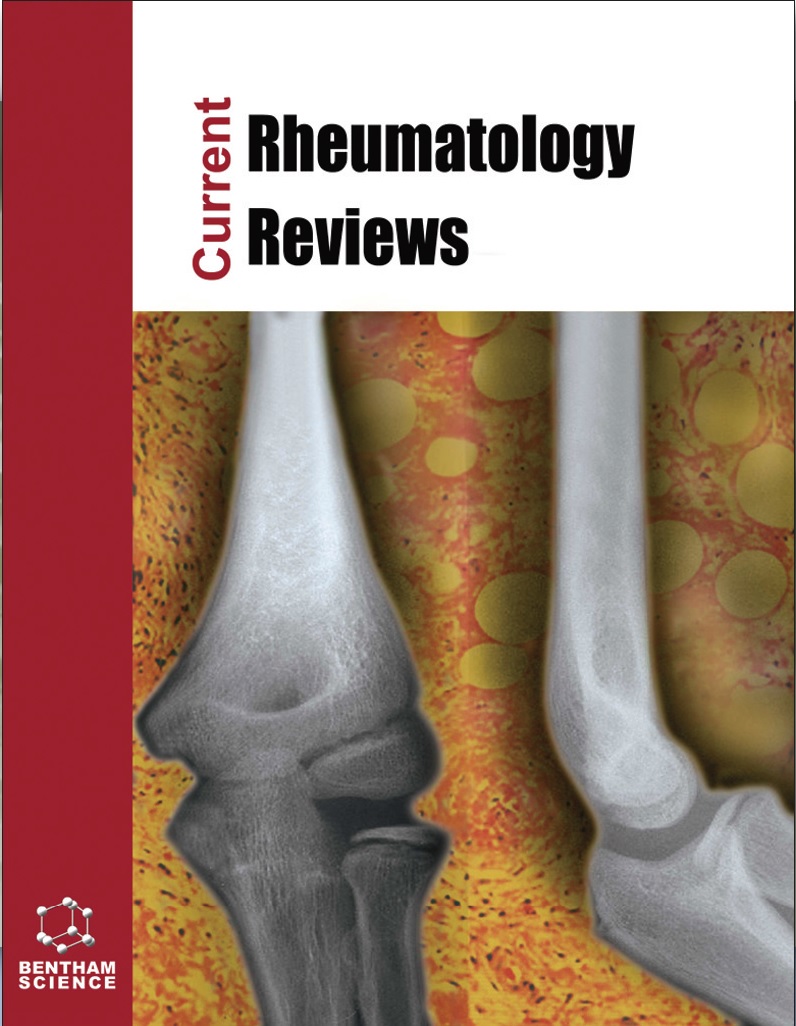 Current Rheumatology Review
Bentham Science Publication
Male Pelvic Pain: Beyond Urology and Chronic Prostatitis
Jeannette M Potts, MD
Abstract:
Chronic pelvic pain in men has often been misdiagnosed as prostatitis. After excluding serious or acute urological, neurological or colorectal conditions, it is essential to approach these patients with a much more comprehensive criteria.
Thoughtful interview and methodical physical examination can very often reveal pelvic floor muscle dysfunction, Myofascial pain syndromes, Functional Somatic Syndrome/Central Sensitization Syndromes and/or psychosocial distress. One must be aware that many of these syndromes frequently overlap. Acknowledgement of these conditions and validation of both their physical and psychological distress is paramount to creating trust and confidence in the patient. These are the cornerstones for empowerment and self-care required in the management of chronic pelvic pain.
See the Graphical Abstract below and notice how approach to 95% of patients will occur below the yellow line. (Click on the image to enlarge)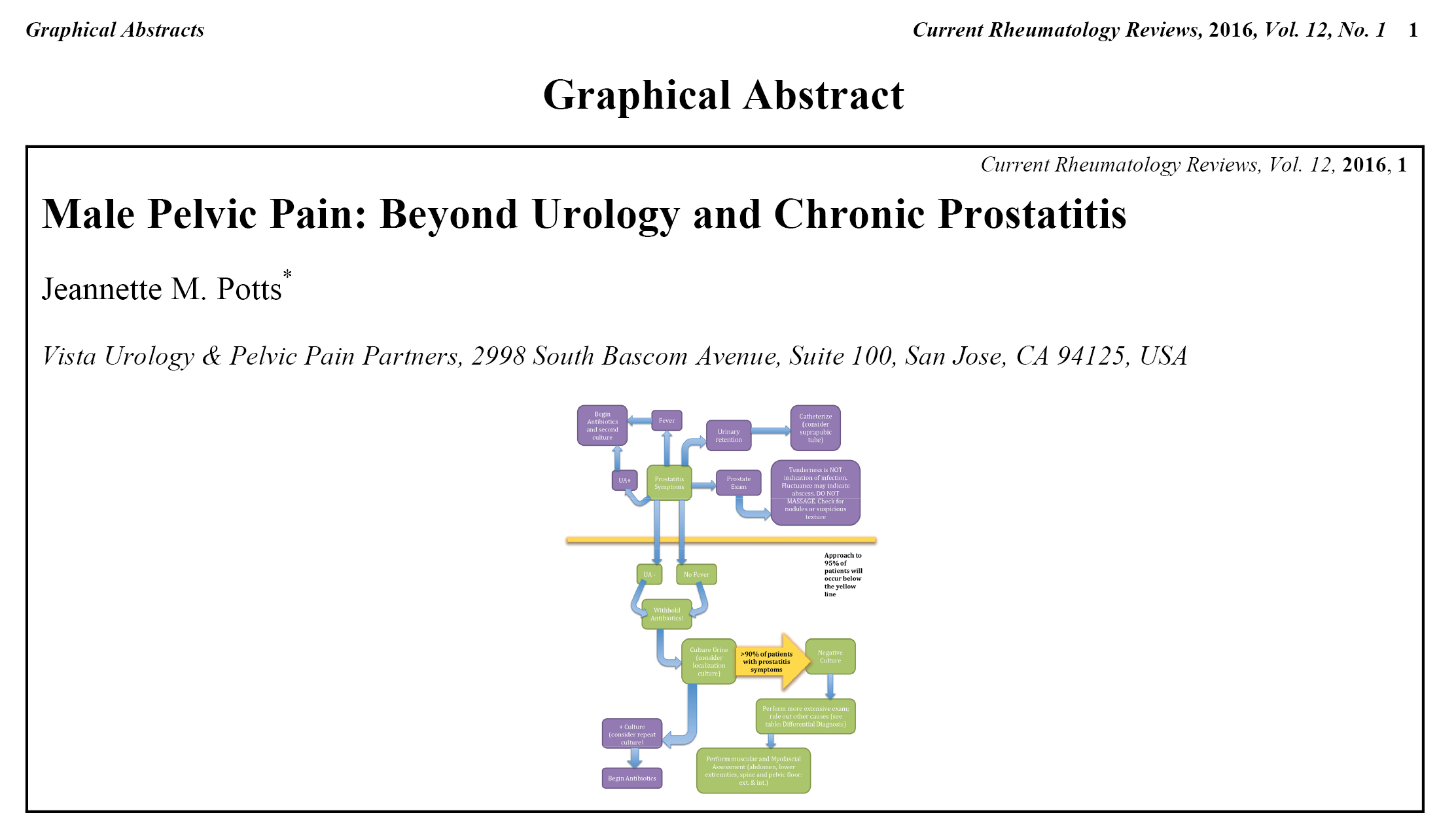 The published manuscript is available here »
For further information, view the brochure here »
Special thanks to Dr. Eric Klein for these publishing opportunities!
Dr. Potts Fifth Book Is Released Thanks To Dr Eric Klein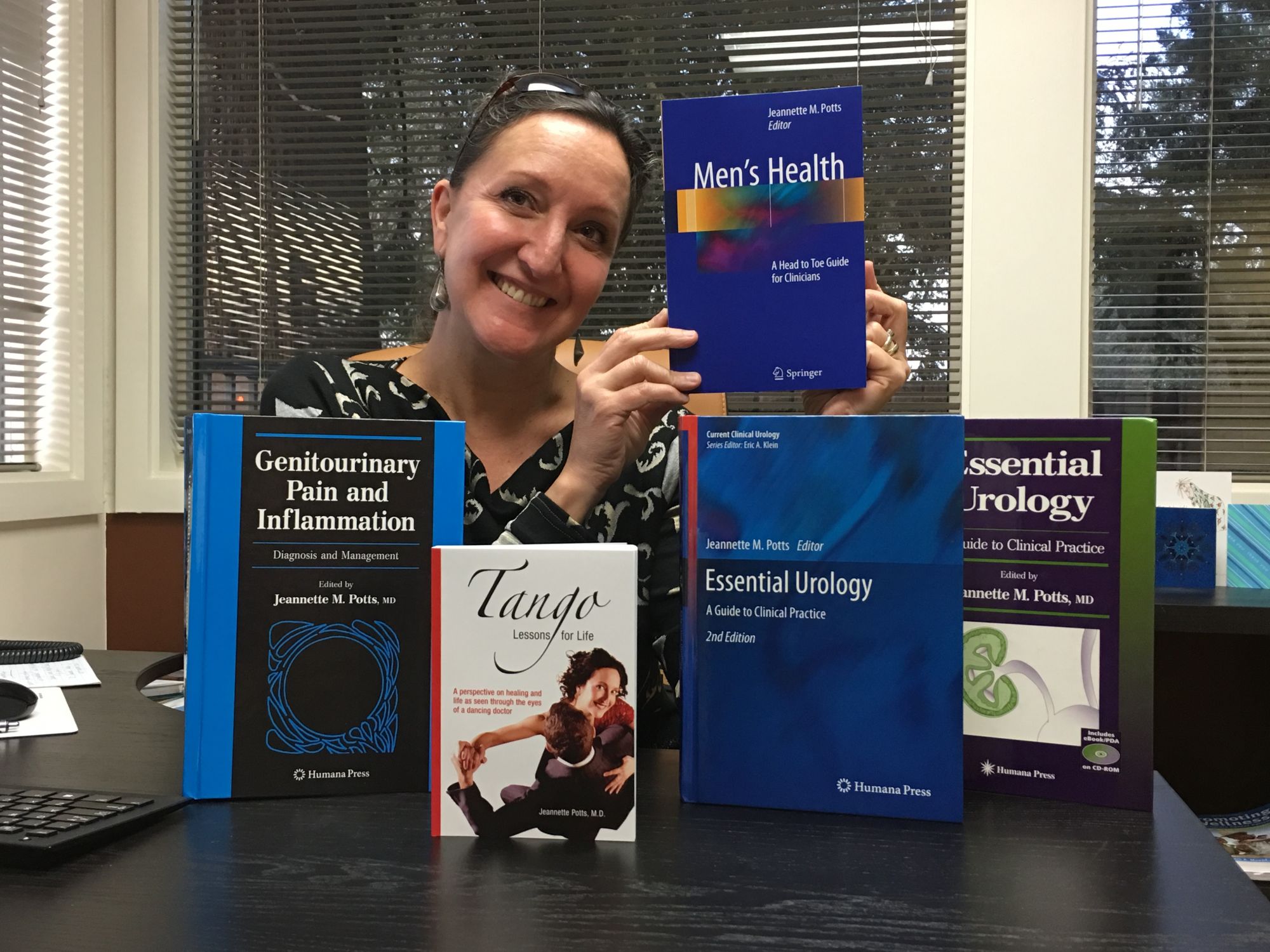 Dr Jeannette M Potts recalls why she decided to publish 5 books and thanks those who aided her in doing so.
"This all began in 2000, when Dr. Eric Klein*, Chair of the Glickman Urological Institute of the Cleveland Clinic, introduced me to the Chief editor of Humana Press. He invited me to create and develop a textbook, later entitled, Essential Urology, to convey my perspective as an office based urologist. This book is dedicated to my children, Bradley and Ellen, and my mentors, Dr. Joanthan Ross and Dr. Elroy Kursh.
After completing the tasks of composing, writing and inviting contributors, I also had to create the index, check references and perform overall edits on the texts. The hardest job was making harsher reminders to some straggling, albeit, much beloved contributors. I did not think I would ever want to do this again."
Find out what made Dr Potts continue to publish 4 more books in our News section on our website here!
To see her other publications, you can find them here!
Dr. Potts lectured at the XXVII ANUER

Dr. Potts recently lectured at the XXVII Congress of the Asociacion Nacional de Urologos Egresados de Centro Medico La Raza (ANUER)
View more of this conference in our News section on our website here.