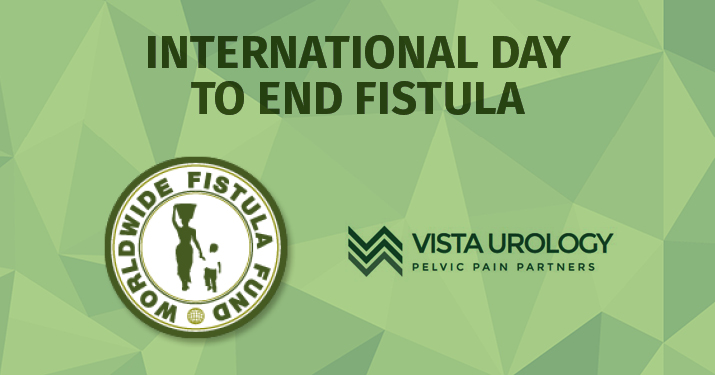 Christopher Payne MD of VistaUrology is Vice-President of the Board of the Directors for the Worldwide Fistula Foundation.
Traveling frequently for this organization to teach and perform surgery Dr Payne wanted to celebrate this International Day to End Fistula.
He would like to focus on a contributor to this foundation. Olivia Bowen, who is also the founder of "One Week to End Fistula" joined the movement to end fistula. The reason why she chose to partner with the Worldwide Fistula Fund is discussed in the latest blog on their site click here to read it.
She stated in this blog:
"Many people in the U.S. have never heard of obstetric fistulas. But when they learn how devastating the condition can be - they ask what they can do to help. Almost 90% of obstetric fistula cases can be healed through routine surgery."
There is also a very sad but positive story in this blog on Mahabouba's Story and what she had to endure until she could receive a fistula repair surgery. Read more here »
In honor of this International Day to End Obstetric Fistula, we would like to ask you to join us in spending One Week to End Fistulas or donate now. Whether it's donating your tips or passing the hat at a party, any small amount on your part can change the life of one woman or girl in need. You can find fundraising support and ideas here. Then stop by the One Week to End Fistulas or Worldwide Fistula Fund Facebook page and let us know how you spent one week ending fistula.