The 49th ICS Annual Meeting took place on September 3-6, 2019, in Gothenburg, Sweden. The purpose of this meeting is to bring together the most renowned experts in the research and treatment of LUTS, incontinence and pelvic floor disorders.
RETHINKING PELVIC PAIN WORKSHOP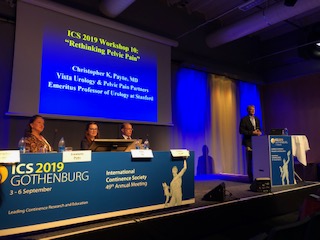 The panel of Drs. Payne, Potts, De and Argoff explored and expanded the differential diagnosis. Dr. Argoff introduced all of us to the phenomena of small fiber polyneuropathy, which may more accurately diagnose patients we had previously identified as having central sensitization.
EVIDENCE AND PT WORKSHOP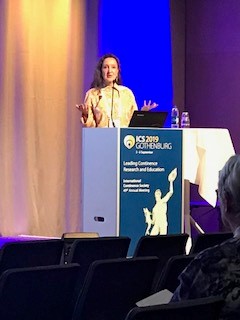 Dr. Potts steered her presentation into a discussion about the meaning of evidence as it pertains to publications in the field of pelvic pain. She emphasized the inherent biases of both the authors and the readers, the unseen pitfalls of methodology, manipulation through statistics and the risks associated with the "cult of personality".
A quote from her lecture:
"If you torture the data, it will confess..."
FEMALE GENITAL MUTILATION/CUTTING (FGM/C) WORKSHOP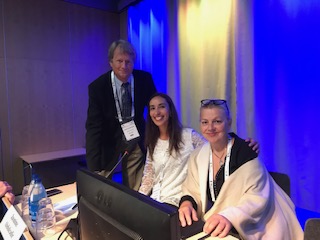 Dr. Payne invited two renowned researchers/experts in the area of FGM/C: Dr. Jasmine Abdulcadir, from Switzerland, and Dr. Sara Johnsdotter, from Sweden. The panel provided a compassionate and balanced overview of this practice. The audience was surprised to learn that FGM/C is not imposed by males. Moreover, well-informed adult females may wish to undergo these procedures based upon personal and cultural sense of aesthetics. And there are others who, because of this practice, suffer long-term physical and psychological trauma.
AND WHAT A NICE SURPRISE!
Dr. Potts' son, Capt. Bradley Potts, M.D., also attended ICS. He presented results from research conducted with Dr. Matthew Fraser, PhD.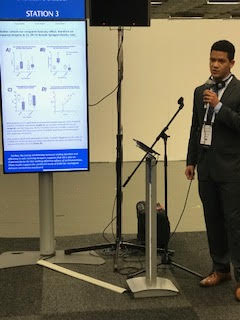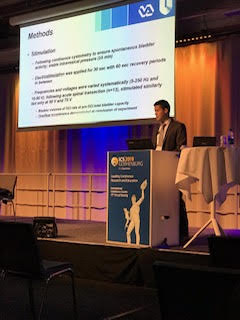 He is in his fourth year of residency training in Urology at Duke University.