Dr Potts Directs 2016 AUA Course on Real Men Get Pelvic Pain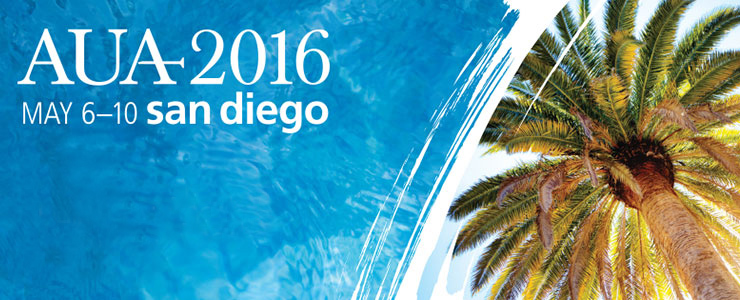 In May for the fifth straight year Dr Potts of Vista Urology had been asked to return and direct the 2016 AUA course on "Real Men get Pelvic Pain".
Due to the concern of pelvic pain in men continuing to be misdiagnosed as prostatitis, antibiotics as well as other prostato-centric approaches have been shown to be ineffective. The condition is worsened by its association with female pelvic pain issues.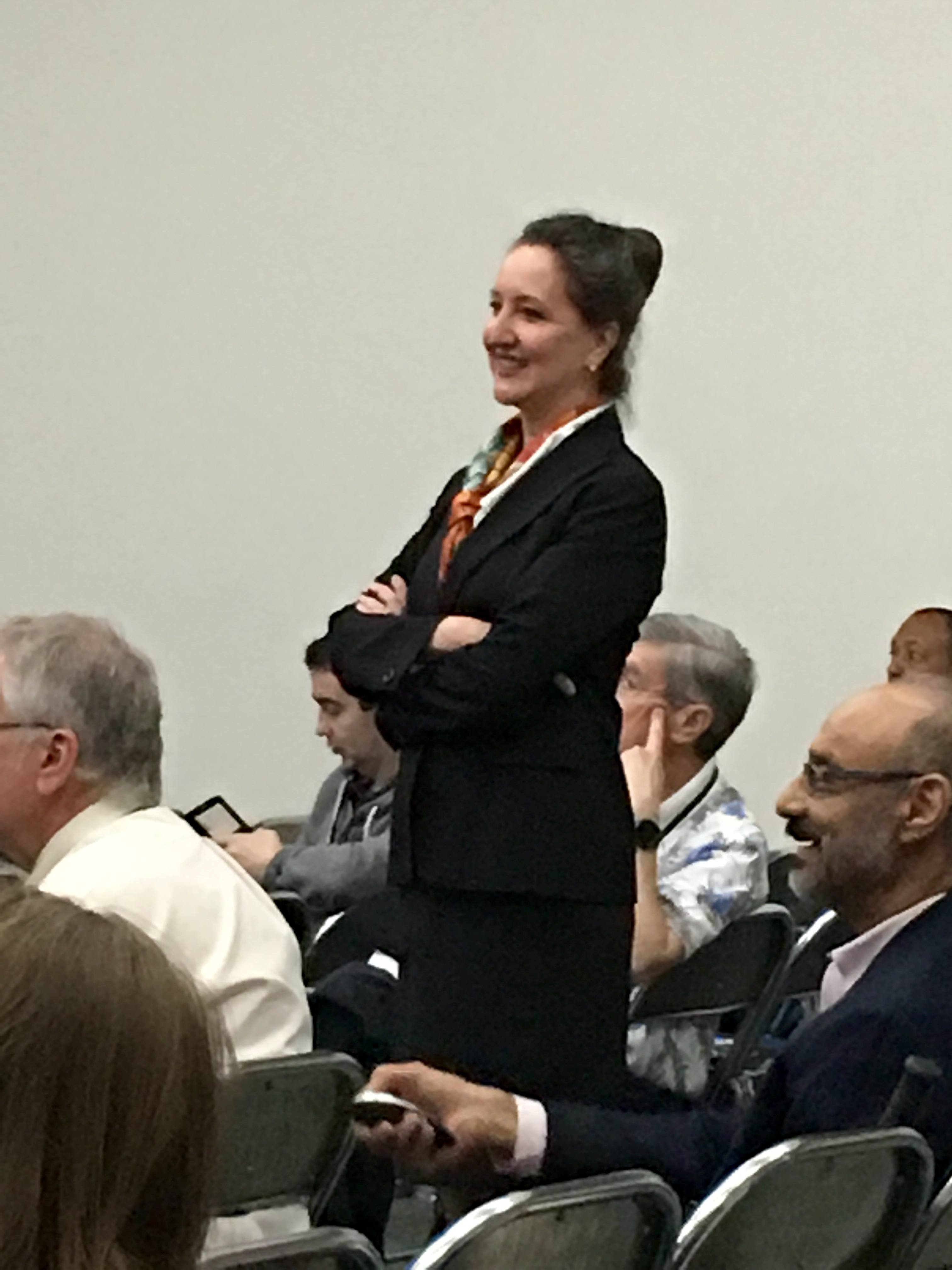 Dr Potts stands in the audience to facilitate Q&A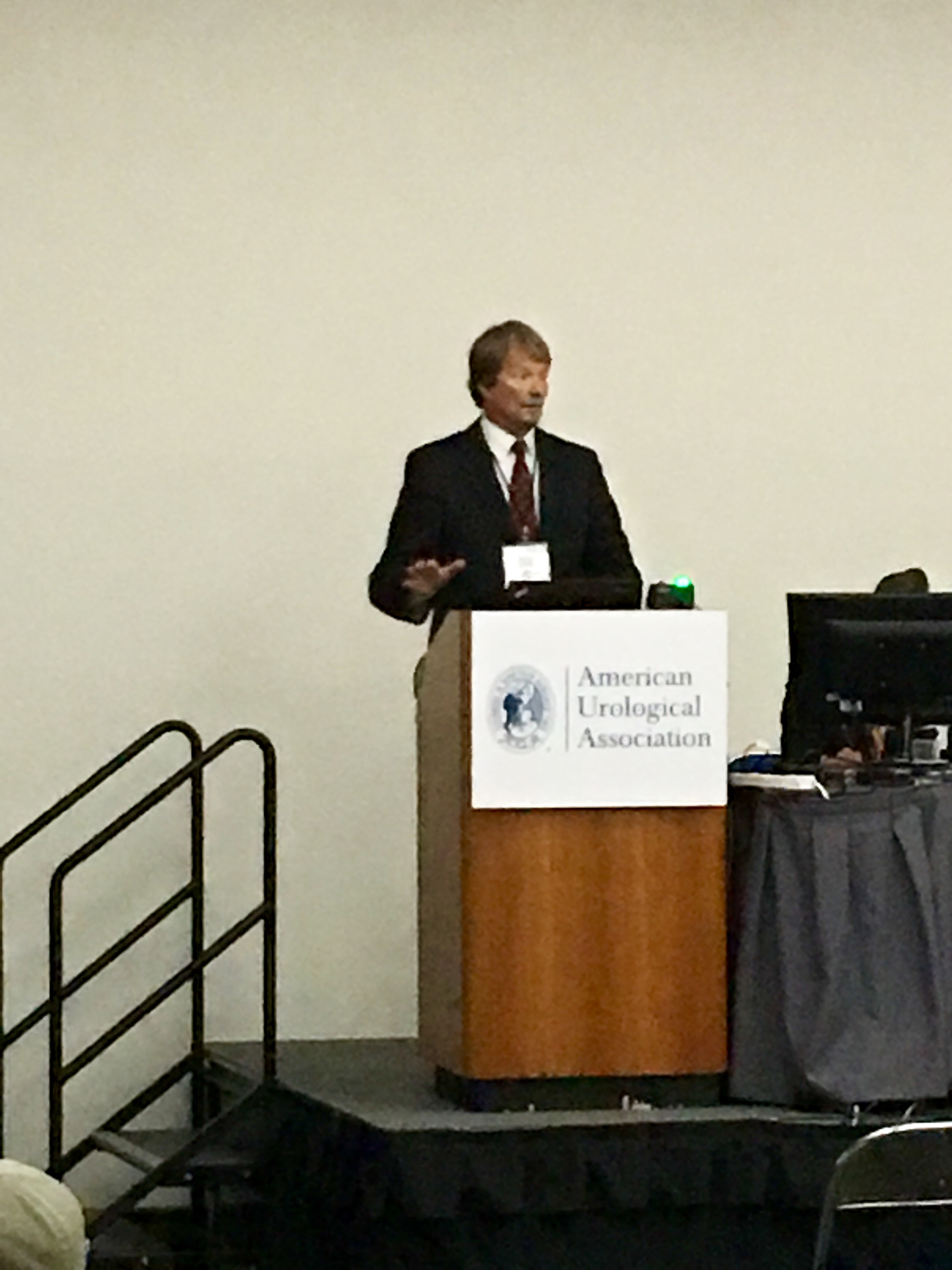 Dr Chris Payne at the 2016 AUA Conference in SD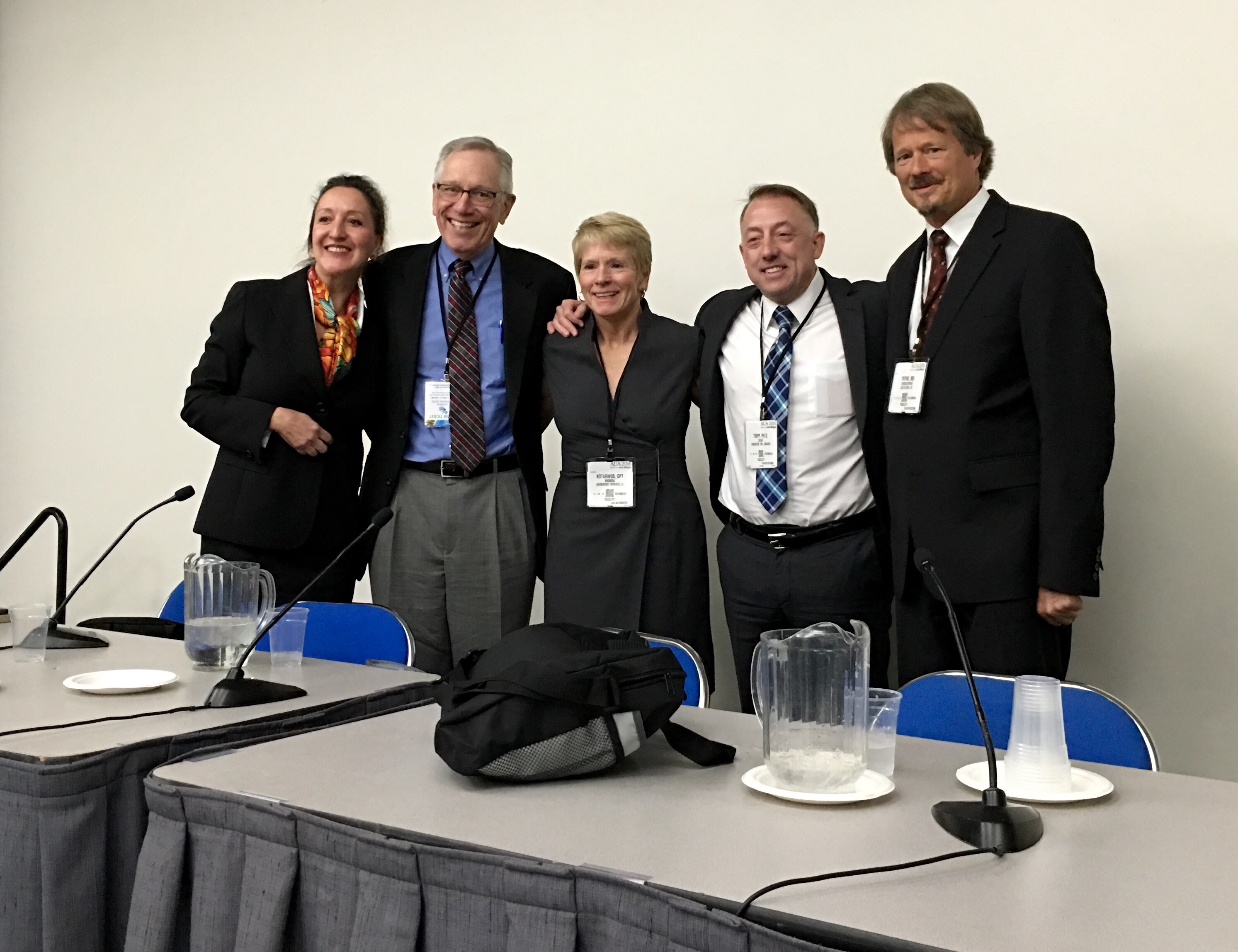 AUA 2016 Panelists
On Friday May 6, 2016 Dr Potts introduced us to individuals who were thinking outside the box over 20 years ago. The following panelists Dr. Rhonda Kotarinos (Illinois), Dr. Dean Tripp (Ontario), Dr. Stanley Antolak (Minnesota) and Dr. Christopher Payne (California) are pioneers in their approach to men suffering from this condition. These experts employ the principles of Myofascial Trigger Point Mapping, Methodical Nerve Testing and Treatment, De-catastrophizing and an empowering self care treatment strategy.
This year, Dr Potts had all five of these panelists on the stage at once, for the three hour symposium. This kept all of the lectures relatively short and dynamic, while allowing for many case presentations, discussions and audience participation. Many quizzes were administered to members of the audience, several leaving with specially chosen prizes from Dr Potts, including text books, tango books and bottles of wine!