Chronic Prostatitis
Male Pelvic Pain
No Scalpel Vasectomy
Pain With Ejaculation
Overactive Bladder In Men
Male Urinary Dysfunction
Benign Prostatic Hypertrophy (BPH)
PSA and Prostate Cancer Screening Counseling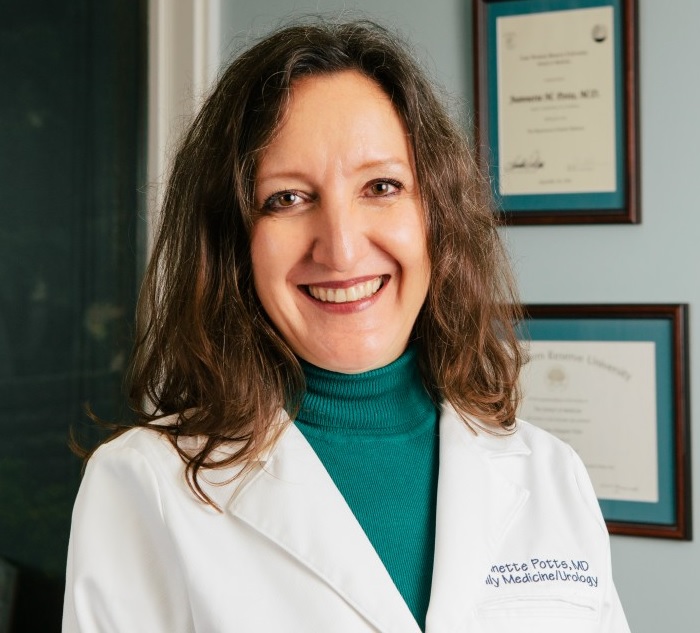 With over 20 years of clinical experience, Dr. Potts of Vista Urology is a dedicated advocate for Men's Health as well as an innovator in the approach to male pelvic pain, previously known only as "prostatitis." Dr. Potts spent 15 years at the prestigious Glickman Urological Institute at the Cleveland Clinic to provide specialized treatment and relief for chronic prostatits as well as other chronic male pelvic pain.
Because of her research, dedication and compassion for patients she is an international visiting professor, guest lecturer and publisher known around the world.
Her goal is to treat patients the way we would want to be treated, not as a number but with expertise, compassion, and respect.
She believes that a careful history and physical exam are the keys to treating most conditions so she allows plenty of time for patient appointments rather than relying on excessive testing.
For More Information, check out our expertise section on our full website » VistaUrology.com
View Our Recent Testimony»
"Your strengths very much differentiate you from the vast majority of urologists... Things that come to mind are your comprehensive initial sessions, your explanations and assurances, your view of the 'big picture', the behavioral and psycho-social aspects of pelvic issues, your view of the very misleading prostato-centric paradigm, and of course a familiarity with the role of the soft tissues..."